hello again
I've sadly been very absent from my blog and instagram, and to be fair, practically everything that makes me happy during the past couple of months. I guess I've kind of put it down to living in Chicago and attending the school I go to here, as both don't inspire or energise me to any extent that Melbourne did. I am also being an incredibly hard judge towards anything I create (which isn't the worst thing..) but does mean that I don't end up sharing it with you guys. For now I'm here so I'm hoping to get back into the swing of everything I enjoy, and work on new projects too.
I thought in this post I'd share some inspo from pinterest and other creatives so I can (hopefully) inspire myself and even possibly you...
It's getting rather chilly here which is very exciting for me (you all probably know autumn/winter are my favourites!) so I have been looking out for some lovely coats, jackets and jumpers. I'm going thrifting on Monday (the last day of "summer vacation" as the Americans call it), and am hoping to find some cheap gems. Here are some photographs of wintery goodness that I am loving at the moment (when am I not loving it..?).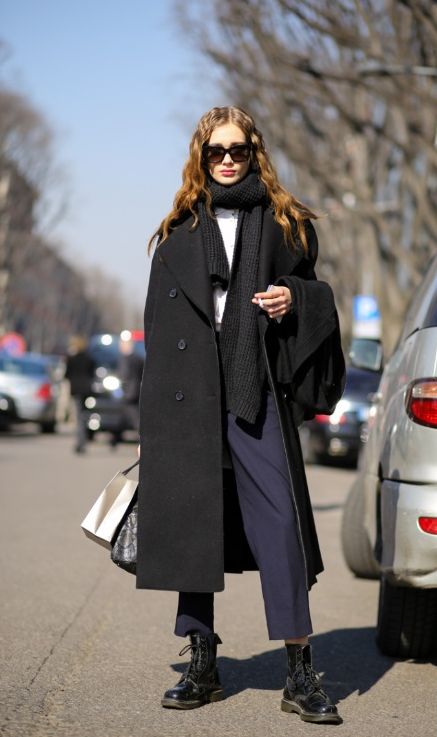 I'm really wanting to start some different creative projects. Along side wanting to experiment more with photography, acting and film, I'd love to play around with a few different art mediums (all pictured below) and styling.
Like I mentioned above, I'm wanting to play around with styling. Styling clothes, interior and even flatlays could be really interesting. If you don't already follow @belldazzle on instagram, then I'm not really sure what you are doing... she also has a blog which is way cooler then mine *sob*, and she tends to style her friends and models and friends that look like models and models that are friends in some of the coolest ensembles you'll see. + her photography is incredible + she's only in year 12. Here are some of my favourite pics from her.
Well there it is folks. I love making posts like this just because they're a nice way to display what I am loving and have a bit of a ramble. I'm sorry for being rather absent from everything but I'll hopefully get back into it - I really do love doing all of this.
Let me know what you'd like to see next!
- Camille